Discover the Healer Within: Yogic Breathing & Stretches with BK Shila Sanghani
June 7 @ 10:00 am

-

11:00 am

Free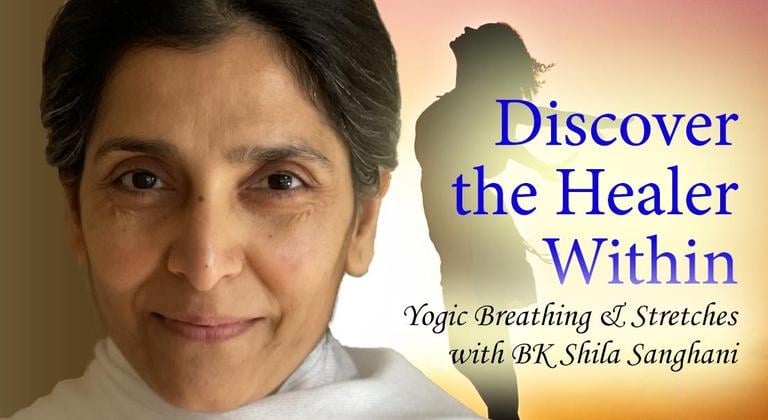 Participants will learn various breathing patterns and techniques that can be used to stimulate energy flow, release tension, and promote a sense of well-being. Through conscious and deliberate breathing, individuals can tap into their body's natural healing mechanisms and promote overall vitality.
Accompanying the breathwork, the session will incorporate gentle stretches and movements. By combining breath with intentional stretches, participants can further enhance their body-mind connection and create a harmonious state within.
By the end of the session, participants will have gained a deeper understanding of their body's innate healing abilities and acquired practical tools to access and amplify their healing potential. They will leave feeling empowered, rejuvenated, and equipped with a renewed sense of connection to their inner healer.
Shila Sanghani is a certified yoga instructor in the Chicago metro area. She has led several workshops and national retreats and worked alongside many doctors and other health care professionals to help with a range of medical conditions.
Wednesday, June 7th, 10:00am – 11:00am (EDT). Free Event – Register on Zoom at bit.ly/45A3yir.
Disclaimer: Because events are submitted by members of the community, Source of the Spring does not verify the accuracy of event submissions. Please contact the Event Organizer(s) for more information. Learn how to submit your event to our Community Events Calendar here.

Related Events