Since the demise of the Gazette, many Silver Springers have lamented the loss of that local news outlet. In addition, The Washington Post (which owned the Gazette) continues to cut local coverage. Source of the Spring was founded to help fill that void by focusing on the news, people, issues, and other information about, and affecting, Silver Spring and Takoma Park. Our coverage area coincides with the borders of the communities served by the Silver Spring Regional Service Center, which encompasses the area south of the beltway, Four Corners, east to the Prince George's County line, south to the Washington D.C. line, and west to Rock Creek Park.
We encourage news tips and information related to this area of Silver Spring and Takoma Park. You may remain anonymous if you so choose, but please let us know how to contact you with questions or other follow-up. Send tips here.
Staff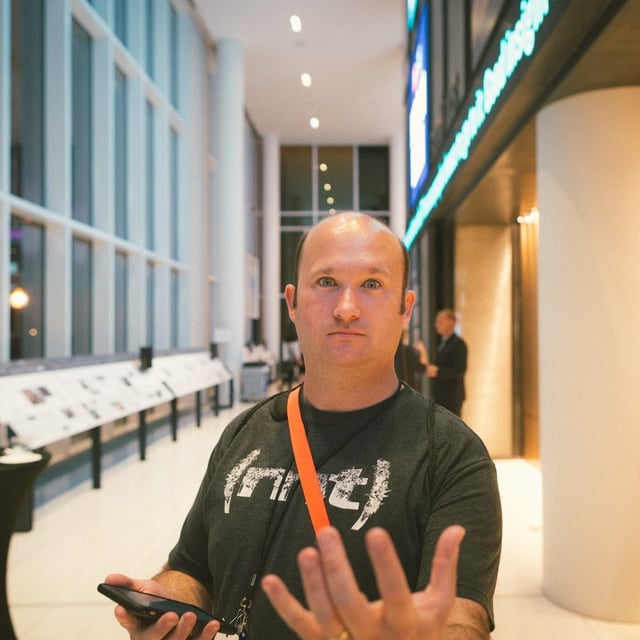 David Lay: Publisher
David and his wife Jennifer have been residents of downtown Silver Spring since 2015. He has worked in the music industry for most of his career, namely in artist management, record label operations, and live events. When he isn't working, he can often be found at a dive bar, attending concerts at The Fillmore Silver Spring, or at the occasional wrestling show.
Comments Policy
We welcome and encourage comments but we insist that commenters be civil and respectful. We will delete personal attacks as well as discriminatory or otherwise offensive comments. In extreme cases, especially with repeat offenders, the commenter will be banned from this site. Please don't cry about your free speech rights. The Constitution guarantees the government will not infringe upon free speech. We are not the government, nor affiliated with any government, and the First Amendment does not apply to a private enterprise such as ours. We will delete anything we deem inappropriate to our site. In short: don't be a jerk.
Privacy Policy
Our privacy policy can be found here.
Advertising
Advertising inquiries can be submitted here.