The U.S. Postal Service will unveil Railroad Stations Forever stamps during a ceremony at the Baltimore & Ohio Railroad Station in downtown Silver Spring on Saturday.
Deon Ashley, Post Office Operations Manager for the U.S. Postal Service, will unveil the stamps at 11 a.m. on Saturday alongside Montgomery Preservation, Inc. and other guests.
The Railroad Stations Forever stamps will "commemorate the history and romance of train travel," according to a press release. News of the stamps is being shared with the hashtag #RailroadStationsStamps.
By the 1870s, noteworthy railroad stations had begun to appear on the American landscape. Five architectural gems that continue to play a significant role in their communities are featured on this issuance of Railroad Stations Forever stamps, according to the USPS: Tamaqua Station in Pennsylvania, Point of Rocks Station in Maryland, Main Street Station in Richmond, VA, Santa Fe Station in San Bernardino, CA, and Union Terminal in Cincinnati.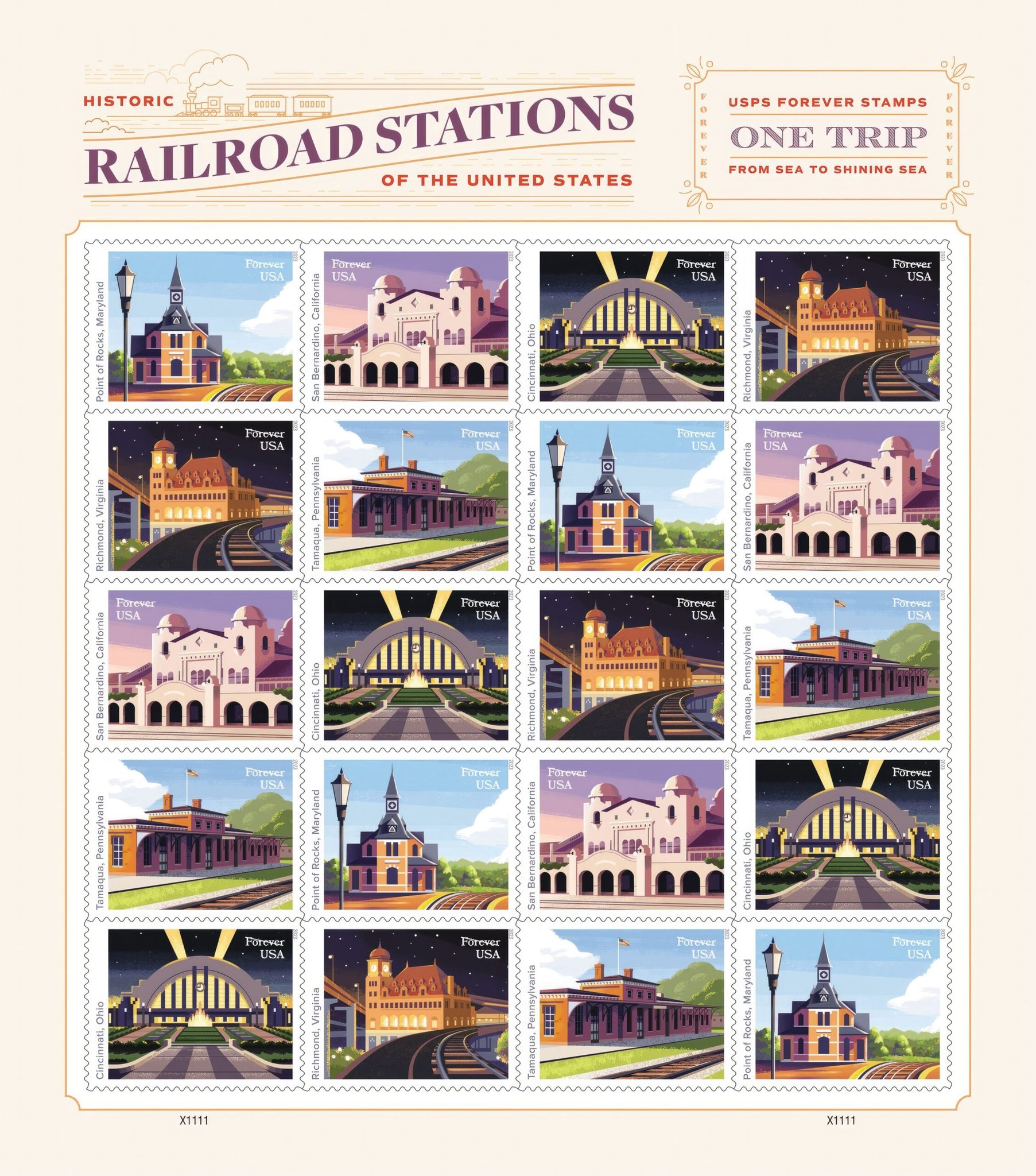 "Just as the railroad represents progress and movement, railroad stations hold stories: of industry and commerce, of migration and hope for the future, of reunions and goodbyes," reads a USPS press release. "They are gateways, and crossroads where lives meet. The Postal Service is proud to honor these five historic American railroad stations."
The project was led by USPS art director Derry Noyes. The digital illustrations, typography, and overall design of the pane were provided by Down the Street Designs.
"I'm a firm believer in "Say it with a stamp," USPS spokesperson Mark Wahl stated by email to the Source. "How many times do we read card after card in the card aisle and when we finally find that perfect card, we don't think about the opportunity of attaching just the right stamp to align with the celebration? "Every stamp has a story. Say it with a stamp."
Aside from the unveiling of the stamp on Saturday, open houses are held every month at the B&O Railroad Station, located at 8100 Georgia Ave. in downtown Silver Spring.
Photos Courtesy of the U.S. Postal Service