The Four Corners neighborhood of Silver Spring is getting a dual-branded Dunkin' & Baskin-Robbins restaurant, according to an Instagram post from Brian Hakans of Silver Spring Eats.
The MoCo Show is reporting that the new location will be moving into the former home of Chevy Chase Bank at 115 University Blvd. W., and the property has been advertised as having a drive-thru.
An opening date has not been announced, however construction is already underway.
A "next-generation" Dunkin' & Baskin-Robbins opened in White Oak last July.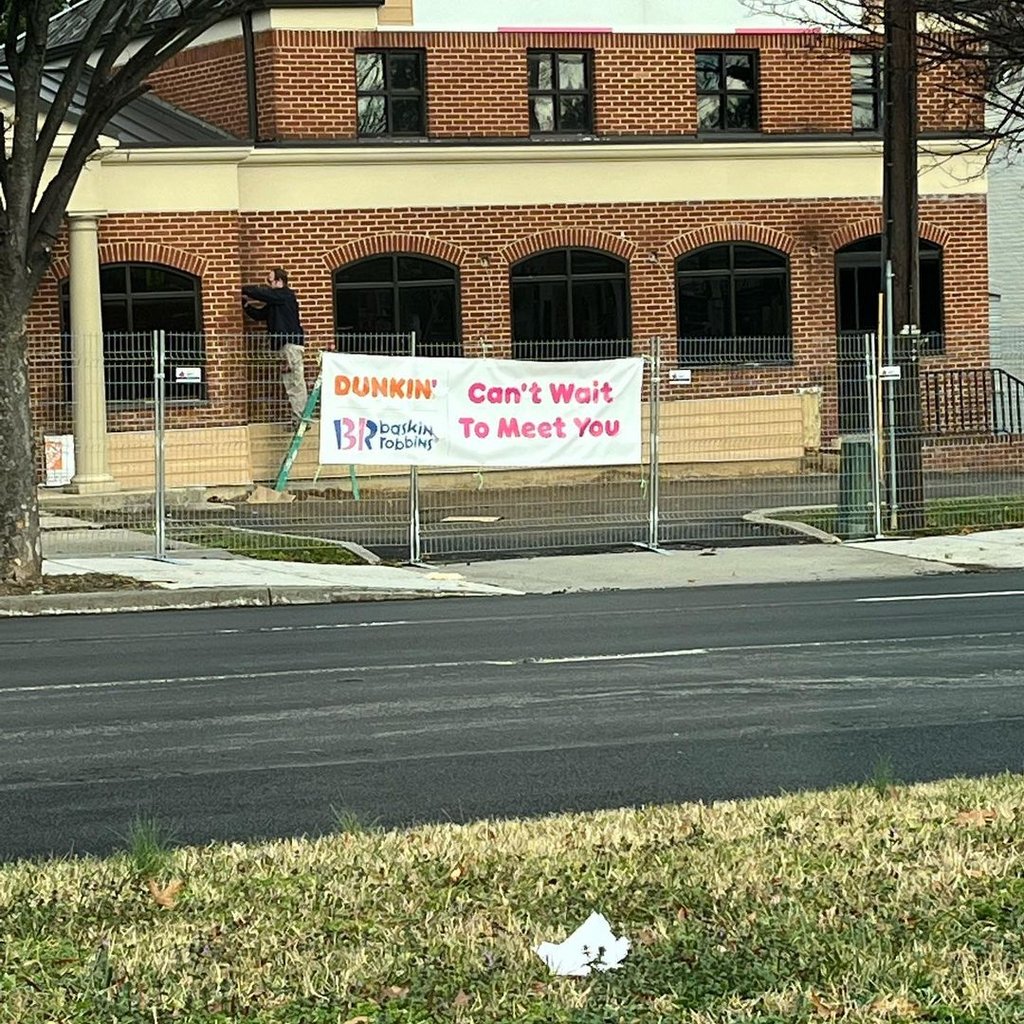 Photos: Brian Hakans/Silver Spring Eats