Hiring has begun for Central Nail Bar and Ultra Nail Bar, both of which will be opening in downtown Silver Spring in the coming months.
We reported last June that Lifestyles Nail Bar, Inc., along with neighboring &Pizza which opened last week, had signed leases for space on the street level at Central apartments at the corner of Wayne Avenue and Fenton Street. According to Julie Chase of Central's developer Grosvenor Americas, Lifestyle Nail Bar, Inc. operates salons under several brands, including Central Nail Bar and Mimosa Nail Bar. Buildout began in November, and they are now hiring nail technicians as they get closer to opening. Applicants can contact the salon at (301) 221-0105.
Meanwhile, we reported last December that Ultra Nail Bar will open in the space vacated by Next Day Blinds in the Downtown Silver Spring development. "It will offer an upscale nail spa experience with luxurious manicures and pedicures," Laurie Yankowski, Regional Marketing Director for The Peterson Companies, said in an email to the Source. The salon is hiring nail technicians, and applicants can contact the salon at (301) 675-7997.
Next Day Blinds closed all of its stores in July of last year. 3 Day Blinds took over a number of the locations.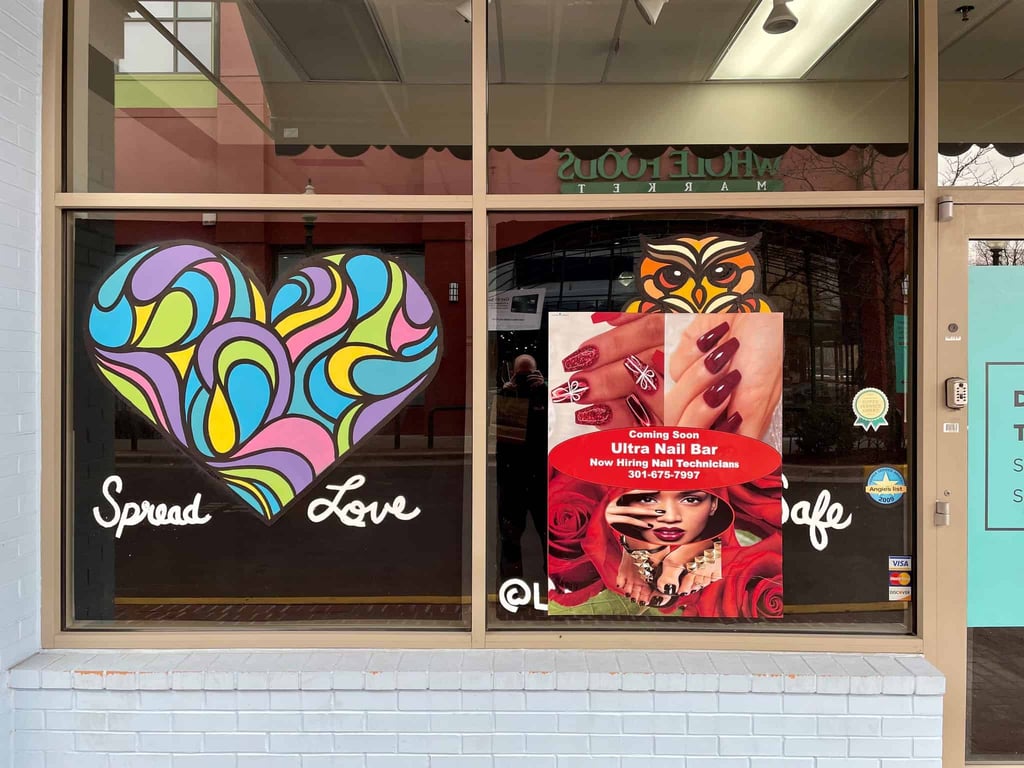 Photos by David Lay