Washington Sports Clubs has permanently closed its downtown Silver Spring location at 901 Wayne Avenue, according to a reader tip received this afternoon:
Hi, I am not sure if you already heard the news but Washington Sports Club on the corner of Wayne and Fenton has suddenly closed permanently. Members were not notified about the closure until arriving to the gym this morning and seeing a sign on the door (see attached picture). Another business bites the dust as a result of the Covid-19 pandemic. Sad to see it go.
According to the sign posted on the door, members that were charged this month will be given a prorated refund.
Town Sports International, parent company of Washington Sports Clubs, filed for bankruptcy last month.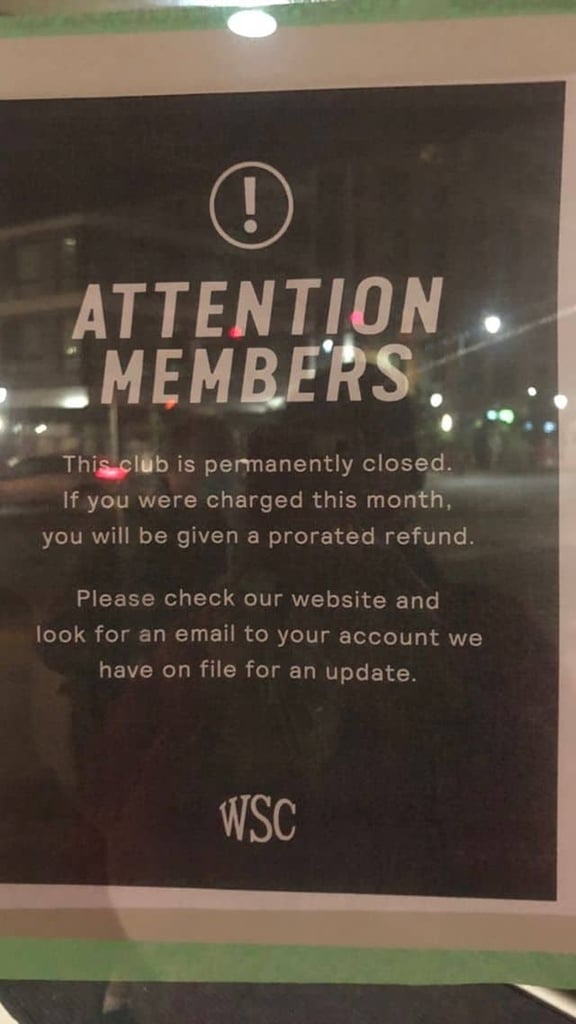 Photo by dbking is licensed under CC BY 2.0