Heavy snow is moving through the area but is expected to taper off later today. (Graphic: National Weather Service)
Winter Storm Toby is currently moving through the area, which is predicted to leave as much as 6 to 7 inches of snow in Silver Spring, according to the National Weather Service.
A Winter Storm Warning is currently in effect until 8 PM Wednesday evening, however, the snow is expected to taper off this afternoon and into the evening.
Montgomery County Public Schools, as well as federal, county & local government offices and facilities, are currently closed. Metro and RideOn are running on modified schedules.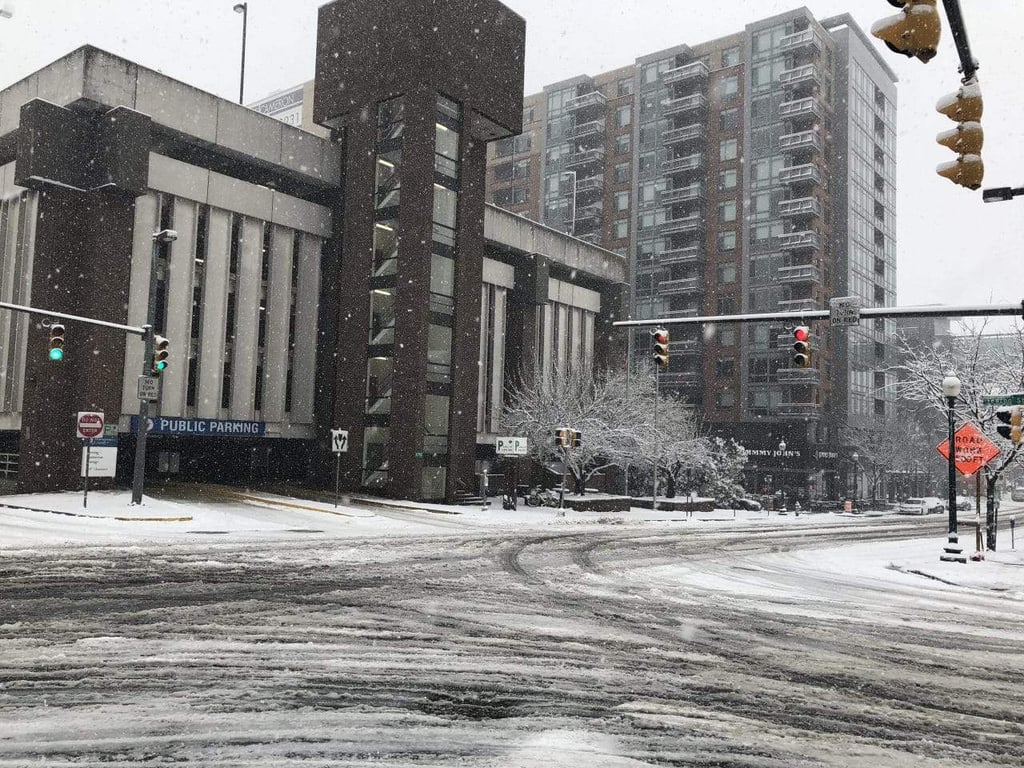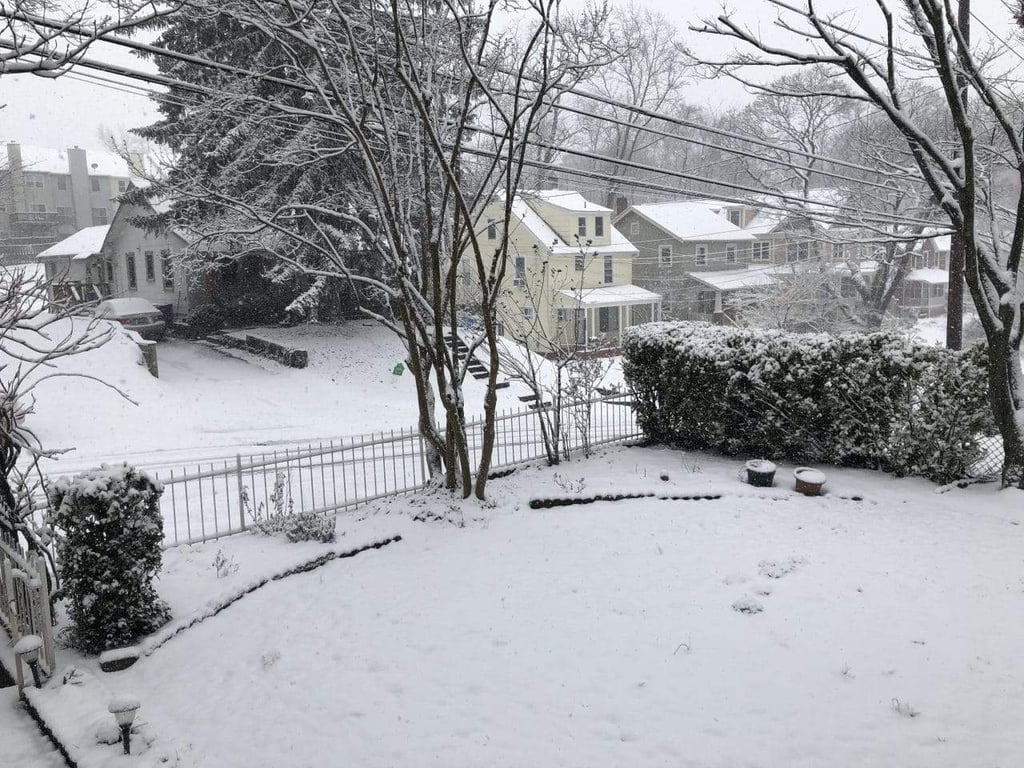 Montgomery County DOT is currently salting primary and emergency roadways, but plowing won't begin until there are 3 inches of snow on the roads. Snow status can be checked on the county's Snow Portal:
MCDOT is salting primary & emergency routes throughout County. Plowing won't begin until 3 inches of snow on roadways. Snow will be accumlating during the day, so it's a good idea to shovel sidewalks a little at a time to avoid heavy lifting. More at : https://t.co/Mlqg97YsBN pic.twitter.com/jznVyCU3oz

— Montgomery County MD (@MontgomeryCoMD) March 21, 2018
Parking is currently free in Montgomery County Parking Garages due to the weather:
Parking in County garages is free today, Wednesday March 21 due to inclement weather. @MCDOTNow

— MCDOT Division of Parking Management (@MCDOT_Parking) March 21, 2018
Kaldi's Coffee Bar, Fenwick Beer & Wine, AFI Silver, The Four Corners Pub, and Denizens are open today. If you know of others, let us know in the comments or tweet us @SourceTheSpring:
What we know is open: @kaldicoffeebar @fenwickbw @AFISilver @The4CornersPub, @DenizensBrewing opens at noon. What else?

— Source of the Spring (@SourcetheSpring) March 21, 2018
If you have any snow photos to share, send them through our News Tips Form, tweet us @SourceTheSpring, or tag us on Instagram @sourceofthespring.