ShopHouse in Silver Spring will close March 17. Photo by Mike Diegel.
Chipotle Mexican Grill, Inc. announced it will close all 15 locations of ShopHouse Asian Kitchen, the Asian-themed fast-casual restaurant chain, next week.
A sign posted on the door of the Silver Spring location on Ellsworth Drive says Friday, March 17 will be its last day of operation.
Nation's Restaurant News, which broke the story yesterday, cited a company spokesperson's email saying the company has a deal to sell the leases of all 15 ShopHouse locations and that current employees will be offered positions at Chipotle.
A lack of sales was given as the reason to curtail any further investment in the chain. The first ShopHouse opened in 2011.
The Silver Spring location had been home to Cake Love bakery and a Fro-Yo frozen yogurt shop prior to ShopHouse taking it over.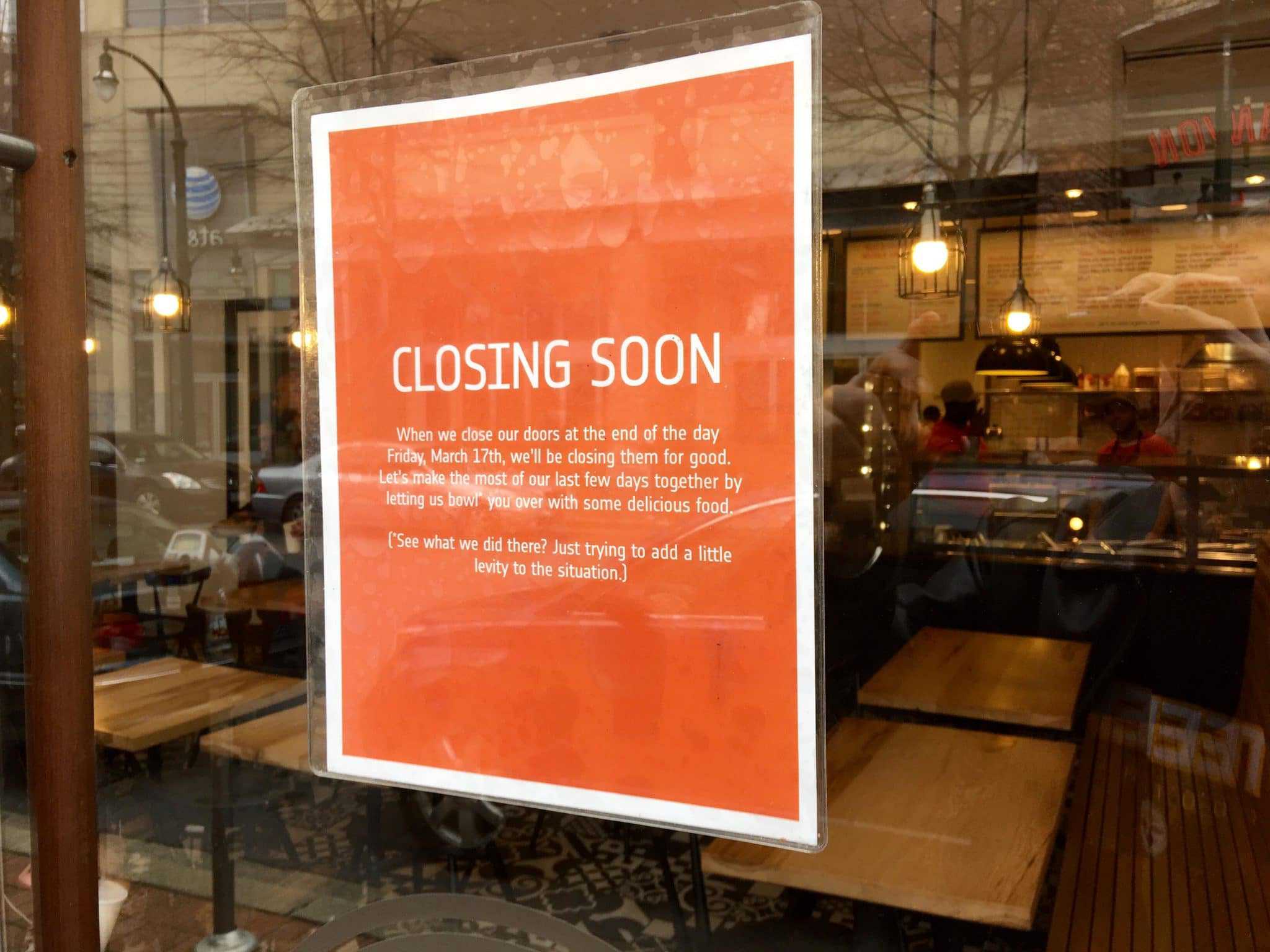 A sign announcing the store's closing tries to inject a little humor into the situation. Photo by Mike Diegel.