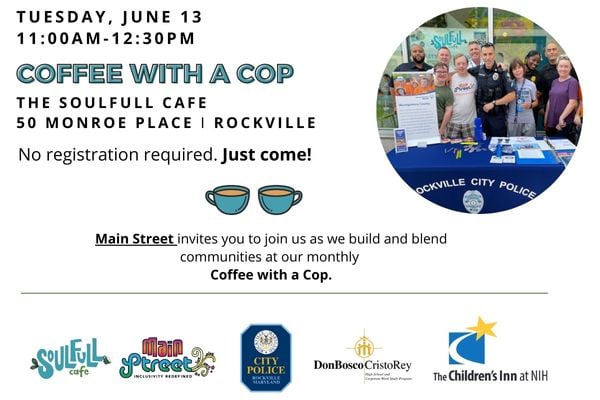 The Soulfull Cafe
50 Monroe Place, Rockville, MD
Are you interested in learning about community resources, all while enjoying delicious coffee, smoothies and snacks? If so, join us at this month's Coffee with a Cop on June 13! Rockville City Police, Don Bosco Cristo Rey High School and The Children's Inn at NIH will be at The Soulfull Cafe to share information on safety during springtime, build and ... Read More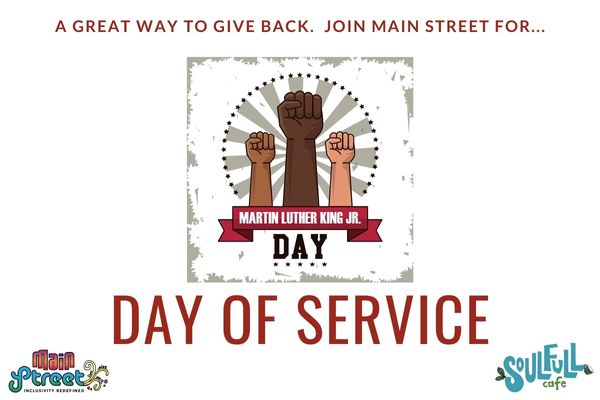 The Soulfull Cafe
50 Monroe Place, Rockville, MD
Give back to the community on the MLK Day of Service at The Soulfull Cafe! Volunteer opportunities include: – Writing cards to patients at Children's National Medical Center – Making dog toys for Lucky Dog Animal Rescue Students may earn Student Service Learning (SSL) hours. All other volunteers will receive a 10% coupon for The Soulfull Cafe!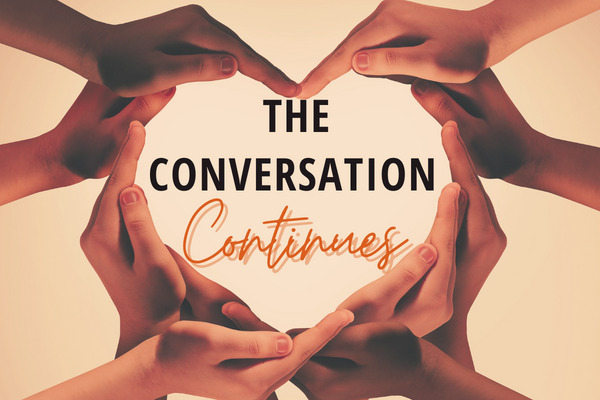 The Soulfull Cafe
50 Monroe Place, Rockville, MD
In January 2021, Main Street hosted Conversations Matter, a four-part series that helped us better understand what it means to embrace racial justice and create systemic change. One and a half years later, we continue to unpack how we can move toward a more equitable society.