A mix of wintry weather is expected Tuesday into Wednesday. (Graphic: National Weather Service)
Montgomery County is in for some Winter Weather to welcome Spring, according to the National Weather Service. The Spring Equinox occurs at 12:15 PM today.
A Winter Weather Advisory went into effect at 6 AM this morning, with a Winter Storm Watch taking effect at 12 AM Wednesday, according to Montgomery County EMA:
A Winter Storm Watch has been issued for Montgomery County beginning Wednesday, 3/21 at 12:00 a.m. Residents should prepare for possibly significant snow or ice within the next 48 hours. More info: https://t.co/NYMRlU9kIa #MDwx

— MC Emergency Mgmt (@ReadyMontgomery) March 20, 2018
The National Weather Service estimates that 4 to 6 inches will fall on the immediate DC Metro Area, with outlying areas receiving 8 to 12 inches: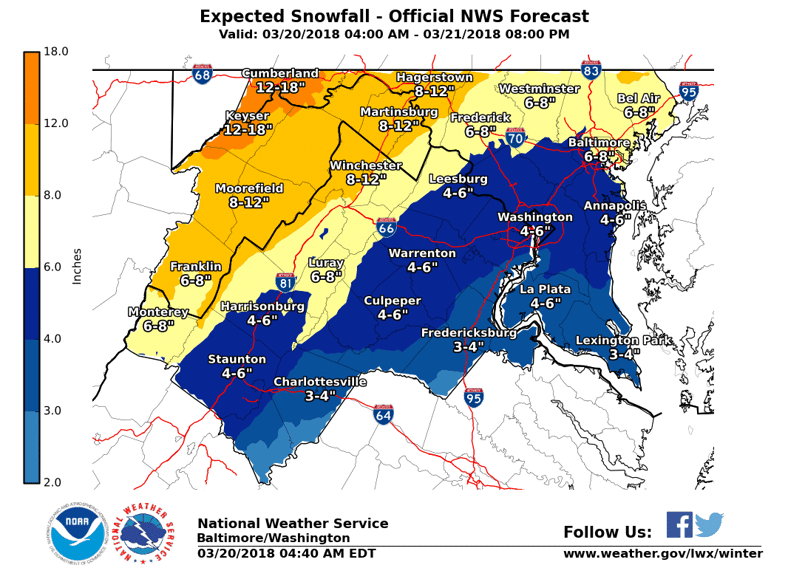 We will continue to monitor the weather reports and update this story as the weather changes. Follow @ReadyMontgomery on Twitter for updates from Montgomery County Government.