Curving Lines — Free Art Opening Reception in Takoma Park
October 5 @ 7:30 pm

-

9:00 pm

Free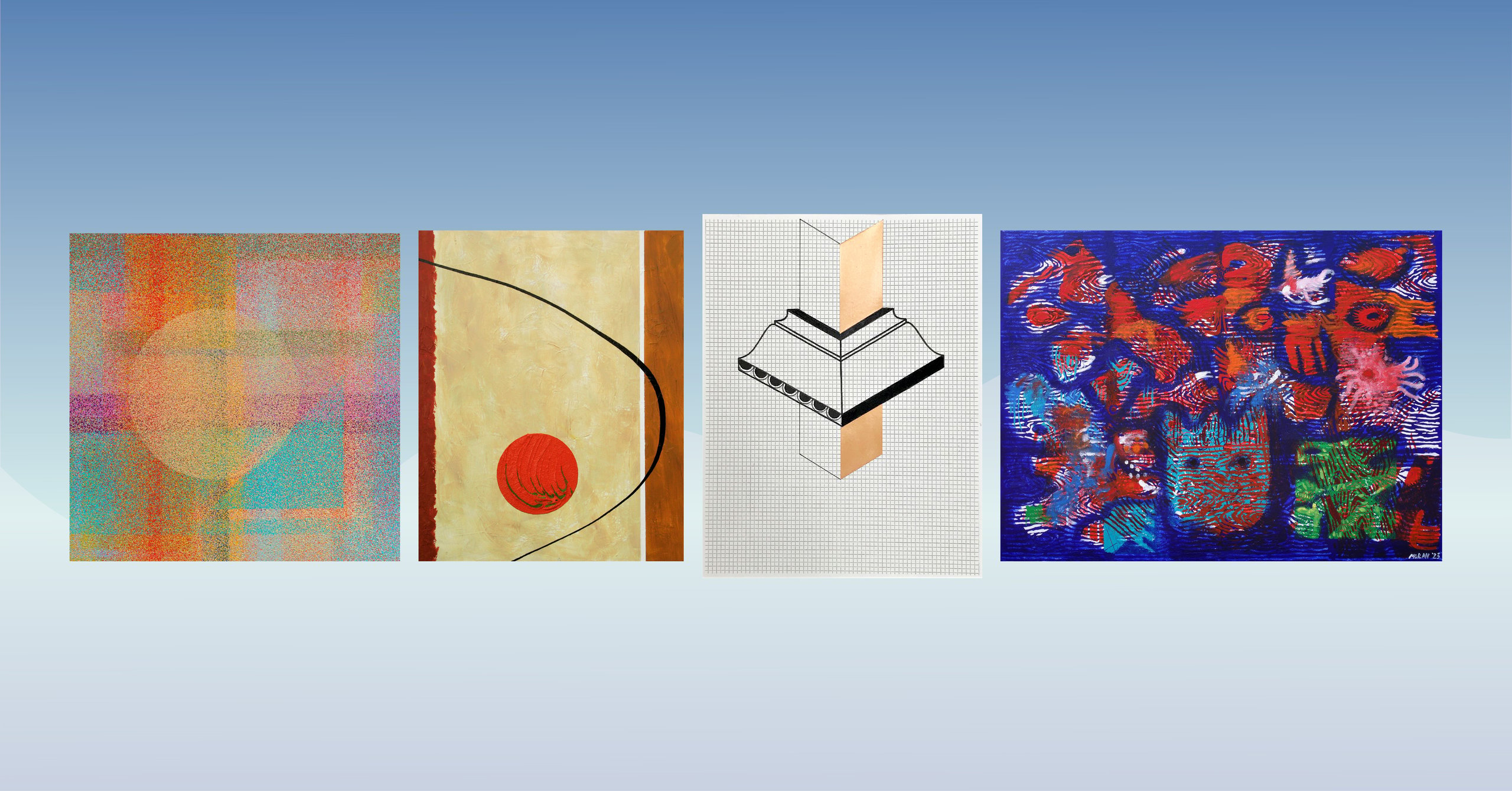 Arcing lines, merging colors, and abstract imaginings will fill the walls of the Takoma Park Community Center in the new Curving Lines art exhibition.
A free opening reception will be held on Oct. 5 at 7:30 pm with the featured artists, including Gerardo Camargo, Kay Layne, Craig Moran, and G. Jackson Tanner.
The City of Takoma Park's Arts and Humanities Coordinator Brendan Smith curated the exhibition as part of the Takoma Park Arts series.
"Even though these artists each have their own distinct styles, their art complements each other not only through their abstract nature but also their emotional content," Smith said. "Viewers can reach their own interpretations of the work which is untethered from traditional realistic imagery."
Gerardo Camargo was born in Mexico City and began working as a cartoonist at the age of 12. In 2004, he founded the Zarco Gallery, an independent artist-led contemporary art space. His work has been shown in galleries and museums in Mexico and the United States, including Joan Hisaoka Healing Arts Gallery, Mexican Cultural Institute, and the Siqueiros Museum.
"In my work I examine the use of materials and labor in domestic architecture construction sites," Camargo said. "I find labor represented as a group of segmented small gestures that united compound the way of making, transforming, or demolishing a structure."
Kay Layne's work has been displayed in juried solo shows at the Arts Club of Washington, Schlesinger Center, Krause Gallery, Glenview Mansion, Maplewood Gallery, and other venues.
"I have been drawn to abstract painting because I can create paintings that are intended to elicit emotion, whether that be soothing, challenging, or upsetting," she said. "My textured paint surfaces reflect the hard environment of the Southwest and are created with crumpled tissue paper, paste medium, or trowel marks."
D.C. native Craig Moran received a BA in English and studio art from the University of Virginia and completed post-graduate courses in painting and drawing at the School of the Art Institute of Chicago. He lived in San Francisco and Chicago before returning to D.C. with a studio in Takoma Park.
"Street art, discarded paintings, and decorative paper all play a significant part in my paintings," Moran said. "I often mix up elements from all threes sources at random, translating the results into painting, collage, or both. This process sets me forth on a journey that is both mysterious and exhilarating."
Jackson Tanner uses a unique technique for creating paintings by applying thousands of dots in a wide range of colors. His use of multiple color layers is expressionistic and allows the use of recycled paint layers sometimes referred to as "paint skins".
"Though it appears similar to Pointillism, my personal experience with mass-production printing is more closely linked to my new method of application," Tanner said. "This artwork was produced by hand without any automated processes. I create every transition of color by building multiple chromatic layers in overlapping color fields that create a tactile surface texture."
The Takoma Park Arts series features many free events at the Takoma Park Community Center at 7500 Maple Avenue, including film screenings, art exhibitions, theater, concerts and more. No tickets or reservations are required. You can find more info about our upcoming events by signing up for our e-newsletter.
Disclaimer: Because events are submitted by members of the community, Source of the Spring does not verify the accuracy of event submissions. Please contact the Event Organizer(s) for more information. Learn how to submit your event to our Community Events Calendar here.